This Graph below is taken from Statistic Analysis Module and shows you how the home prices in Cornelius have increased over a year period. The link highlighted is live Data and will always be current.
http://charlotte.stats.10kresearch.com/infoserv/s-v1/7Gme-aOB?w=640&h=480
Average Price Per Square Foot
Average Days a Home is on the Market in Cornelius. If your home has taken much longer than this to sell, then you possibly need to consider a price improvement or a different marketing plan.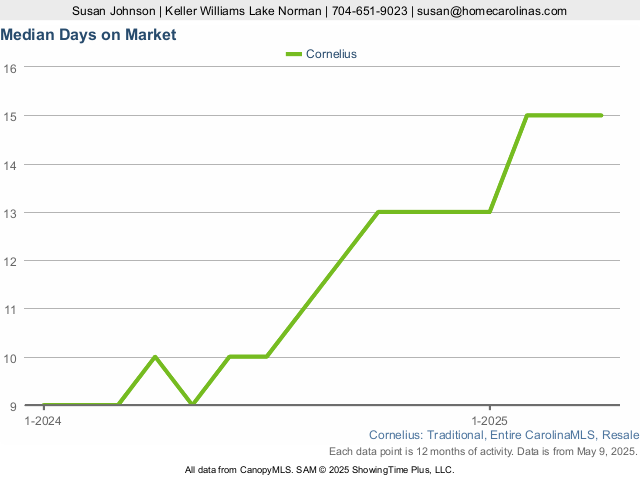 If all the homes in Cornelius were to sell and no new homes came onto the market – there would only be 3.3 Months supply left to sell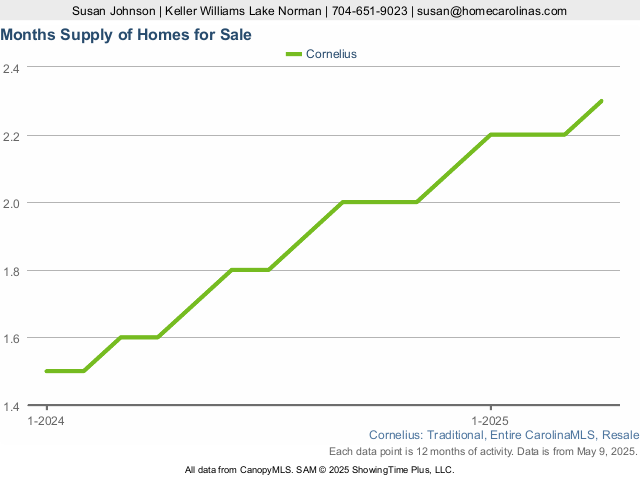 If you are considering selling your home in the Cornelius | Lake Norman area, please give me a call 704-439-5350 and let me assist you in getting your home onto the market
Would you live to know how much your home is worth?